"God is our refuge and strength, an ever-present help in trouble. Therefore, we will not fear…"

Psalm 46:1
7 April, 2020
Dear Family of Faith and Friends of Northminster,
We are facing challenging times, but God is faithful in the midst of these challenges. We, as people of faith, are to live in faith not fear. While we protect ourselves the best we can, our trust is ultimately in the Lord, the Maker of heaven and earth.
WORSHIP
We have postponed our public gathering for worship for the time being. We do not know when that will change so keep checking with this web site for updated information.
Video taped worship services are now available on this web site. Please see the link and join us each week for worship.
MEETINGS AND GATHERINGS
All meetings, classes and gatherings are suspended for the foreseeable future. This includes outside groups that use our facilities. If you have questions, please check with the office.
Giving
Our expenses will continue during these weeks. We still need to pay staff and our regular bills. If
you can continue to pay your pledge or give extra as an offering, please send it to the office so that we
might continue to be faithful stewards for and of God to others.
You can also use our e-giving link found
Here
on this web site.
Thank you.
OFFICE HOURS
The office will still be open but at reduced hours.
We will be open M-F from 9:30 to noon
. If you
need to reach us please call (916 487-5192) during those hours or leave a message. You can also email
us at
mailnorthminster@yahoo.com
. Check our website also for updated information at
northminsteronline.org.
PASTORAL CARE
Pastor Jack will be available for any pastoral needs. Please let him know if you are ill or
hospitalized. You may contact him through the office, at
pastorjacknpc@gmail.com
or at his home
phone which is 916 488-7690. You may also reach out to your Deacon.
Remember, there are things you
can
do:
PRAY for yourself and those in need
HAVE FAITH God is in charge, we need not fear.
WASH YOUR HANDS do as your mother taught you.
As the situation, changes we will keep you posted either on the website or by another letter. All will be
well, and we hope this will pass quickly and be back together soon.
"Do not let your hearts be troubled. Trust in God; trust also in Me."

Jesus to us in John 14:1
PERSONNAL WORSHIP

When one is unable to worship with the Body of Christ gathered together, then we are still called to
worship our God personally and in the space of our own residences. Here is an outline and a few
suggestions.

Play hymns or quiet music.
Begin by asking God to be with you in this time.
Pray and give praise to God for who God is as Father, as Son and as the Holy Spirit.
Confess your doubts and sins, knowing that God is willing and wanting to forgive.
Be assured God has forgiven you.
Sing a favorite hymn.
Read Scripture. Choose a psalm or a chapter of book of the Bible. Read it aloud.
Suggestions:

Joy Psalm 126: 5 Psalm 63: 7 Psalm 33:20-21 John 16:22
Peace 2 Thessalonians 3:16 Philippians 4:7 John 14:27 Matthew 11:28
Security Psalm 27:1 Proverbs 3:24 Proverbs 18:10 Psalm 112:7 Psalm 4:8
Hope 1 Peter 1:3 Psalm 71:5 Psalm 31:24
Strength Psalm 18:2 Psalm 23:4 Psalm 73:26
Grace 2 Chronicles 30:9 John 3:16 Isaiah 30:18 Psalm 145:8 Ephesians 2:8-9
Guidance Proverbs 3:6 Psalm 73:24 Psalm 119:105 Psalm 18:28

Meditate on what you read.
Ask God to open your heart and mind to understand and follow the Word.
Prayer for your own needs.
Pray for the needs of others.
Give thanks for all you have and who God has placed in your life.
End with singing a favorite hymn.
LOVE, TRUTH AND PEACE. ZECH. 8:19
We're happy you stopped by!
We invite you to look around our website and see all of the spiritual programs,
missions
and
ministries
we offer.
We encourage you to visit us and be a part of the celebration of Christ.
Come participate in any of the social and/or educational opportunities listed within this site.
If you have a desire to help in some area of our church program, we would love to meet you and help you
get connected
.
If you are looking for a specific ministry opportunity or faith study and you don't see it listed on our site please contact the church office.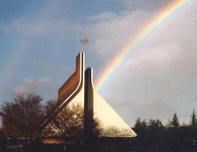 (916) 487-5192
In addition to the regular activities listed, there are a number of
special events
throughout the
year that require additional volunteers.
Adult Education/Special Programs:
Sunday Morning Bible Study
click on:
Bible Studies
Pastor Jack's Tuesday Bible Study
click on:
Bible Studies
N.O.W.(Northminster on Wednesdays)
September 11, 2019
through
January 8, 2020
click on:
Events
for detailed schedule
Music in Worship
Each Sunday from September to June we are led by our choir and praise team with wonderful music.
Additionally, once a month we feature our handbells and/or orchestra.
learn more
Choir Practice: Sunday, 11:30AMBell Practice: Sunday, 1:15PM
More information under the
Giving
page
Women's Studies
Rebecca Circle:
Rebecca's Circle joins together monthly for Bible Study, Dessert and Coffee.
Second Tuesday at 10:00 AM
all women's studies
Nimble Thimbles and the Quilters
meet once a week You do not even need to know how to quilt or sew!
learn more
Children's Ministries
from birth to 6th Grade. Wonderful fun for the kids and Bible Study for toddlers and up...
read more
Junior High and High School
Learn about GOD on a level you can understand. Our powerhouse group is full of rockin' fun that is all Christ-Centered! Join us and see God - real and personal! Learn about His design for your life. Find yourself, and love it - GOD rocks! Come hang out, and meet a group of great new friends.
check us out
Mission Work
Northminster's Local Mission program supports the "Brown Bag Program" for those who would benefit. We also provide aide and supplies to Dyer Kelly School. We have many groups and committees that dedicate their time to mission work both local and out in the field.
See Mission Outreach
Meet our Mission Partners in Africa
The Garbat-Welch's in Africa
The Garbat-Welch family (Luta, Jeremy and Jathniel), supported and sponsored by Northminster Presbyterian Church, are Mission co-workers serving with the Church of Central Africa Presbyterian in Malawi, Zamabia and Zimbabwe.
Click
here
for their New Year's newsletter update
Located at:
3235 Pope Avenue, Sacramento, CA 95821